Domestic Solar PV Systems & Services
We all know that Solar PV makes sense. It is environmentally-friendly and energy-efficient. What you may not be aware of are the financial benefits of installing Solar PV as an alternative energy source to your home and that in a short time not only will your new energy source be providing you with FREE electricity, but it will have paid for itself and be making you a profit!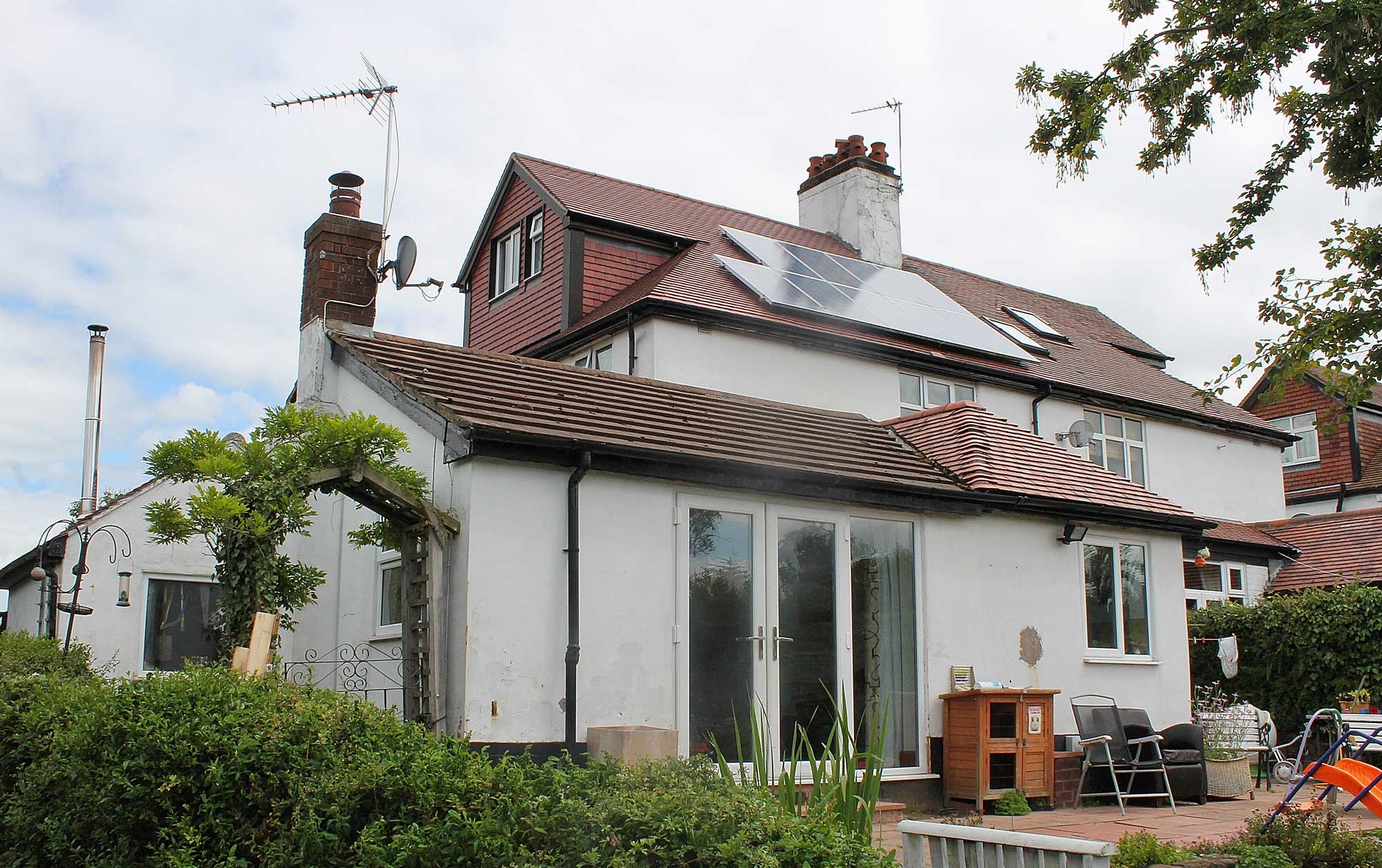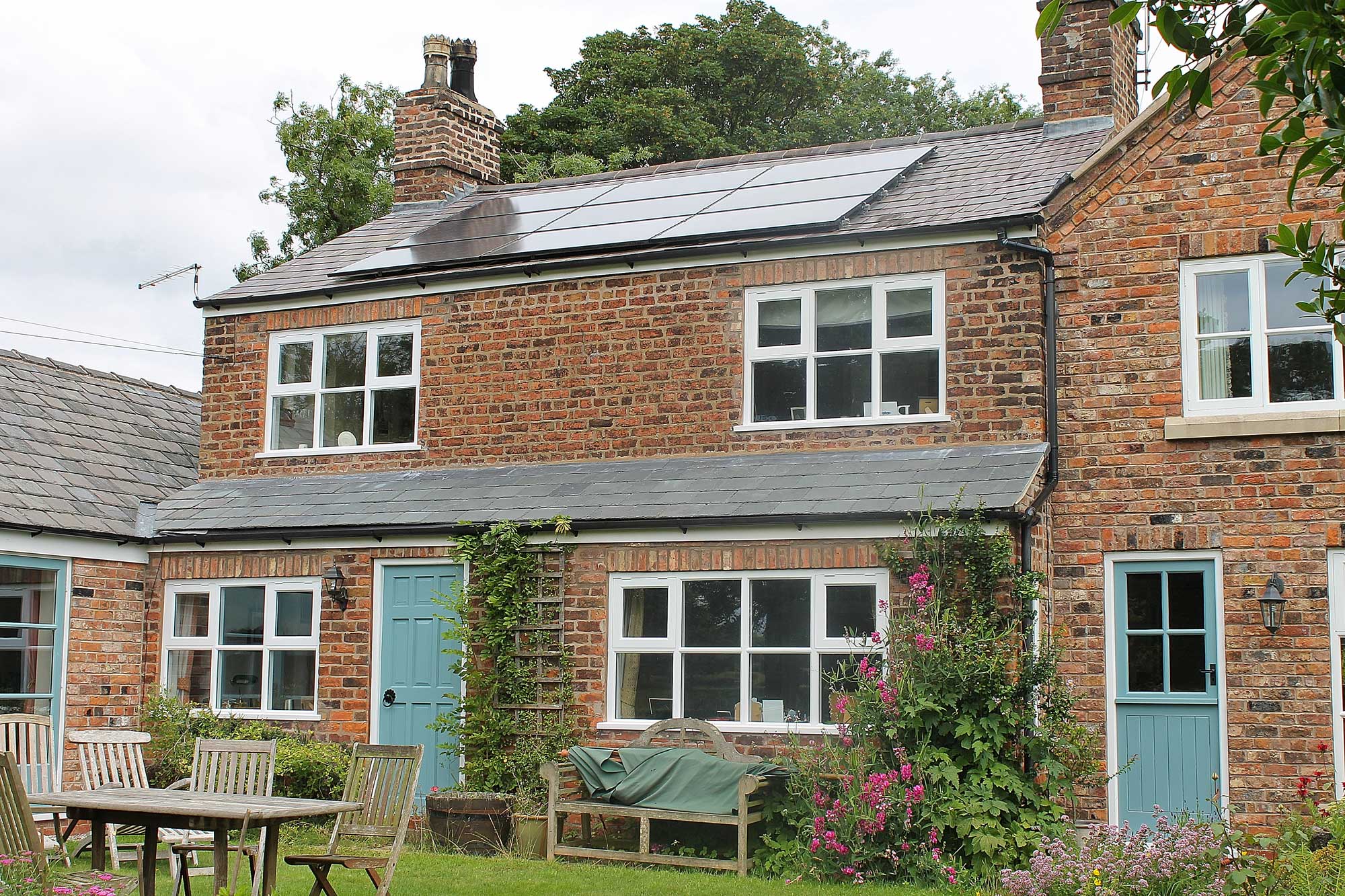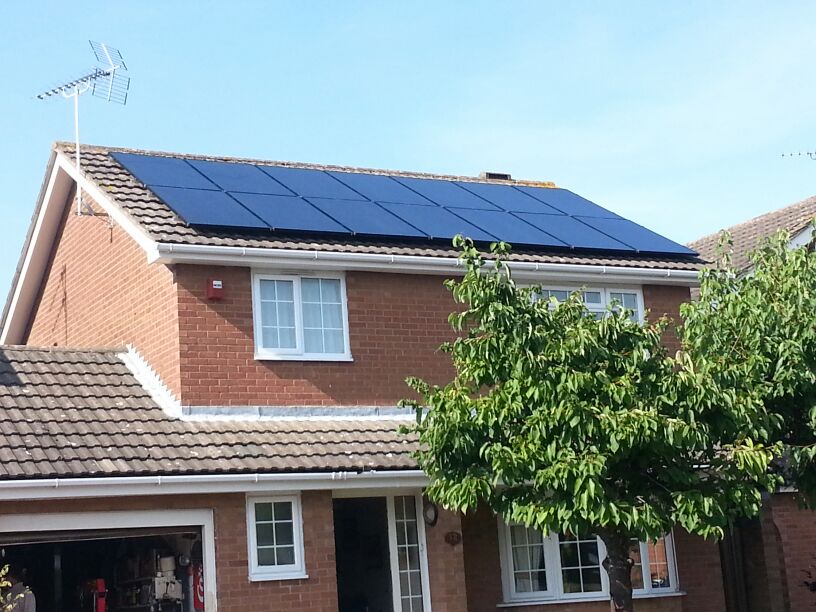 Domestic Solar PV Panels
Here are some amazing savings and benefits, which as a homeowner with Solar PV you will receive:
A guaranteed tax free income for 20 years - rising year on year according to Retail Price Index
Future-proofing against an increase fuel price - the past 10 years has seen a 9.1% increase year on year!
Immediately benefit from a huge reduction to the cost of your energy bills, from day 1
Earn up to 10% interest on your investment - more than the banks offer
Raise the value of your house - 70% of all potential buyers consider energy efficiency to an influencing factor
Solar PV Technology needs little maintenance and is a reliable source of energy
Being socially responsible
In addition TBE Solar also offer:
A workmanship warranty to protect you and your home during installation
A warranty on the solar panels and inverter, so you know it all makes financial sense
Domestic Solar PV panels are usually installed on your roof and can be installed on most homes in the UK, however it is important to consider the possible shade from other buildings or surrounding trees. TBE Solar & Renewables will advise you of the best location and most suitable panels for your home in order to optimise on your roof space to ensure you will get the most from your new domestic Solar PV system. Even on rainy or overcast days, your Solar PV will generate electricity because it operates from natural daylight, rather than heat.
Your system will produce electricity all year round but how much you are paid and your saving will depend entirely on your electricity usage. There are steps you can take to ensure you receive the maximum return from your domestic Solar PV, e.g. use household items such as washing machines during daylight hours. Potentially you could reduce your electricity bill by around a half if used appropriately.
The Government "Feed In Tariff" means you receive a fee for each unit of electricity you generate. In addition all of the unused electricity generated by you will be bought back by your electricity supplier, which gives you an even better ROI.
Free Initial Consultation & Quotation
Providing FREE SITE SURVEYS and SYSTEM DESIGNS for suitable Solar PV solutions, tailored to your particular requirements.
We will include with every quotation an approximation of savings that you could expect from your Solar installation.
Contact the TBE-Solar Team TODAY!