GivEnergy Battery Systems
GivEnergy batteries are one of the cutting-edge battery solutions that are designed to revolutionise the way you consume and store energy. Whether you're a homeowner, business owner, or an industry professional, GivEnergy batteries have the perfect energy storage battery bank solution for you.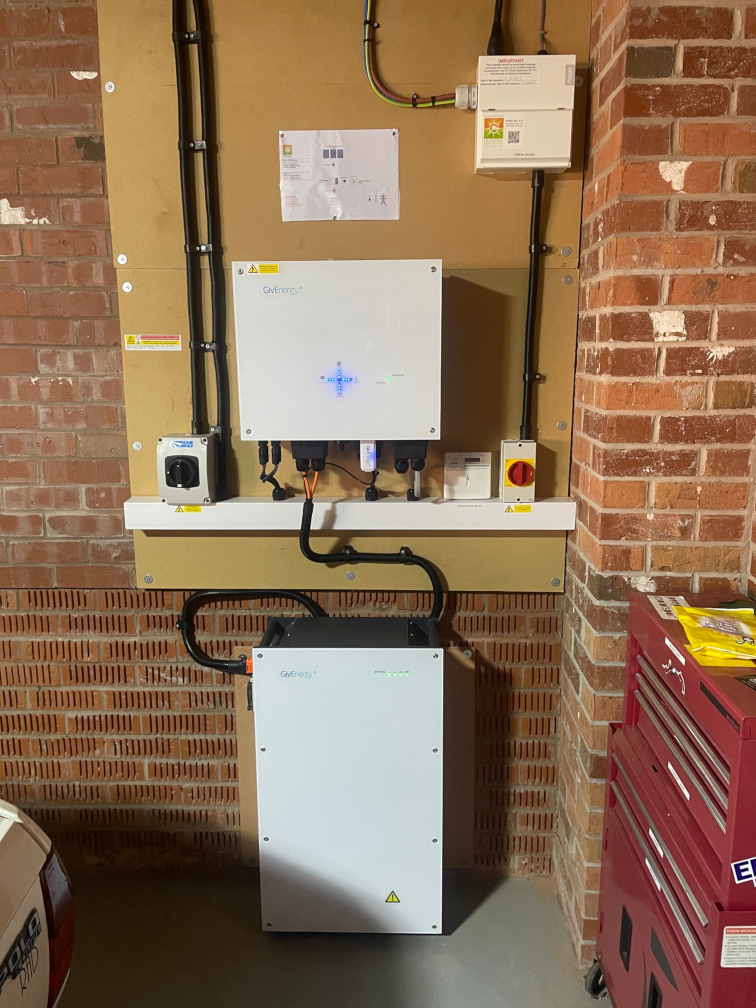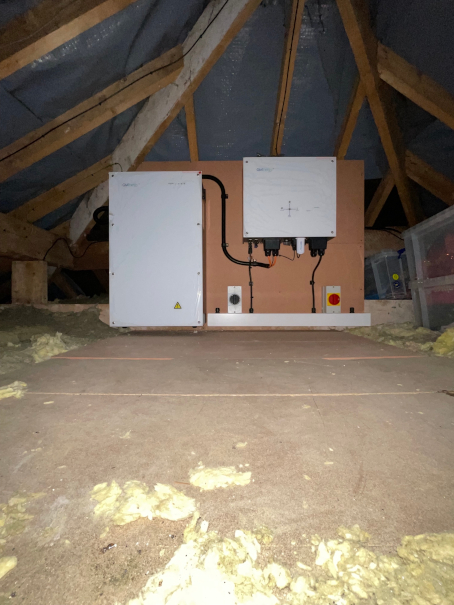 What is a GivEnergy Battery?
The GivEnergy battery storage system is a state-of-the-art rechargeable battery bank system, with the range incorporating an "All in One" version to the AC Coupled 3kw inverter, it will allow you to make the most of your Solar PV generated renewable energy and manage your electricity in residential settings. Created by GivEnergy, a renowned leader in renewable energy and battery bank technology with bases in the UK. The system is an advanced and efficient solution for your generated renewable energy and is a battery storage solution which has the ability to stack multiple batteries to create a bespoke battery bank system to suit your personal circumstances. It integrates seamlessly with solar panels/solar PV systems and the grid, enabling homeowners to maximize their energy efficiency and reduce reliance on traditional energy sources such as the grid by storing that excess electricity generated into the batteries.
Benefits of the GivEnergy Battery System:
1. Innovation at It's Core
GivEnergy's team of experts set new standards and are not content with following the norm – they are driven by innovation, constantly pushing the boundaries of energy storage technology to provide you with the most advanced and efficient solutions available.
2. Unmatched Performance
When it comes to energy storage, performance is paramount. GivEnergy batteries are designed to deliver optimal efficiency, fast charging, and long-lasting reliability. With GivEnergy batteries, you can maximize your energy usage while minimising waste of that renewable energy generated by your solar PV system.
3. Seamless Integration
Integrating energy storage into your existing solar PV setup should be seamless and the battery storage systems are designed to be compatible with a wide range of solar panels, inverters, and energy management systems, making installation a breeze.
4. Sustainability Matters
GivEnergy are committed to creating a sustainable future. GivEnergy batteries are crafted with the environment in mind, utilising safe and eco-friendly materials. By adopting our battery solutions, you're contributing to a greener planet.
TBE Solar - Suppliers & Installers of GivEnergy Battery Systems
TBE Solar are specialists in the supply & installation of GivEnergy Battery solutions - click for more information!
Free Initial Consultation & Quotation
Contact the TBE Solar team today for a free initial consultation and no obligation quote
CALL US
Email
Contact Form
Facebook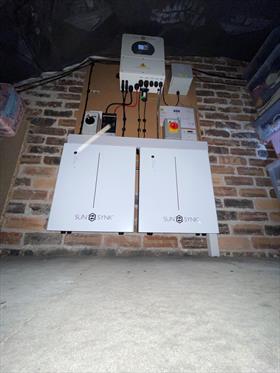 When would we recommend and install GivEnergy battery storage solutions:
1. Residential Solutions
Transform your home into a self-sufficient energy hub with these residential battery systems. Store excess solar PV energy generated during the day and use it during peak hours or at night. Say goodbye to high energy bills and hello to energy independence.
2. Commercial Solutions
Businesses have unique energy needs and need to help combat climate change and minimise their carbon footprint. The commercial battery solutions are tailored to meet the demands of various industries, helping you optimise energy consumption, reduce costs, and even provide backup power during outages whilst reducing your carbon emissions and saving money on your electricity costs – allowing you to charge your electric vehicle fleet using low cost energy stored in your battery solution.
3. Industrial Solutions
For large-scale energy storage requirements, the industrial solutions provide robust performance and reliability. These batteries are designed to handle high-energy demands and are suitable for industries ranging from manufacturing to data centers. With clean and securely containerise systems you can still charge your EV fleet from your low cost or renewable energy stored in your battery bank system – you could even sell your energy back to the Grid when not required.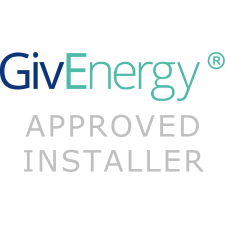 Conclusion
The GivEnergy battery storage solution is revolutionising residential energy management by providing homeowners with an affordable sustainable and efficient battery bank storage solution for storing and making the most of renewable energy generation and electricity consumption. The batteries have many benefits, including energy independence, maximised use of generated solar pv electricity, seamless integration which allows our customers to embrace a greener lifestyle while reducing energy costs. By integrating GivEnergy battery banks into their homes, homeowners can take a significant step towards a more sustainable future.
Free Initial Consultation & Quotation
Providing FREE SITE SURVEYS, QUOTATIONS and SYSTEM DESIGNS for suitable electrical solutions, tailored to your particular requirements.
Contact TB Electrics TODAY!