FEEDBACK FEEDBACK FEEDBACK
08 November 2022 @ 10:35 GMT by TB Electrics
---
Categories
---
Recent Posts
14 September 2023 @ 13:27 BST
30 August 2023 @ 09:08 BST
21 August 2023 @ 08:18 BST
14 August 2023 @ 10:47 BST
10 August 2023 @ 10:17 BST
---
Subscribe
Subscribe to one of our social channels and stay up to date with TB Electrics!
---
---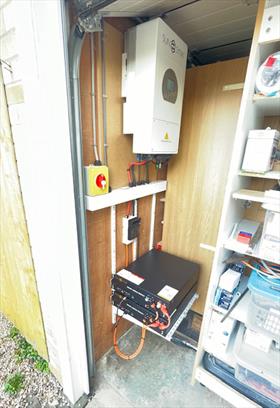 It's all good
So you know that we pride ourselves on our customer service - Heres why, at TB Electrics, we do it the way we do and why we won't be your cheapest quote.....

Please do remember that its not always about price - its about what comes next, how you are looked after, what happens if something goes wrong and if you have a particular way you would like it to work or look..... One size does not fit all in the Solar PV world!!

Hi  -I was very pleased with the Sunsynk battery/inverter install. The price was reasonable. The installation guys were great and happy to do the job the way I wanted. The post install support was also very good and made me glad I didn't just go with the cheapest bid from rivals who I feel sure would have been fit and forget (the customer) merchants. Thanks for a job well done. Mike

 
---
---
Related Posts
No Related Posts!
---
---
Free Initial Consultation & Quotation
Providing FREE SITE SURVEYS and SYSTEM DESIGNS for suitable electrical solutions, tailored to your particular requirements.
Where appropriate, you will receive an approximation of savings that could be expected from your installation.
Contact TB Electrics TODAY!