30 July 2021 @ 10:36 BST by TB Electrics
---
Categories
---
Recent Posts
14 September 2023 @ 13:27 BST
30 August 2023 @ 09:08 BST
21 August 2023 @ 08:18 BST
14 August 2023 @ 10:47 BST
10 August 2023 @ 10:17 BST
---
Subscribe
Subscribe to one of our social channels and stay up to date with TB Electrics!
---
---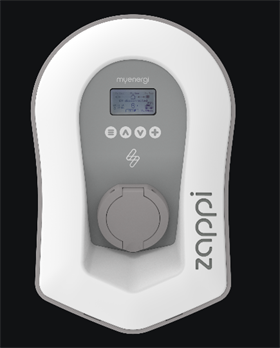 We love feedback
So, one of todays jobs was to install an Electric Vehicle Charger for a customer and for this job we chose a Zappi from My Energi because it has a charging mode that allows it to utilise 100% of renewable energy produced by our customers existing Solar PV system. We also added a My Energi Eddi, which also uses any further surplus energy generated by the Solar panels to heat the hot water.
All in all a great set up, which means that only a minimal amount is being exported to the Grid and our customer is making the most of the energy generated on site by his solar system..... Oh and another thing - even more great service from TB Electrics
'Also, can I just say that both Jack and Josh were excellent at their work and a pleasure to have around.'
---
---
Related Posts
No Related Posts!
---
---
Free Initial Consultation & Quotation
Providing FREE SITE SURVEYS and SYSTEM DESIGNS for suitable electrical solutions, tailored to your particular requirements.
Where appropriate, you will receive an approximation of savings that could be expected from your installation.
Contact TB Electrics TODAY!