10 September 2021 @ 11:25 BST by TB Electrics
---
Categories
---
Recent Posts
23 March 2023 @ 11:48 GMT
13 February 2023 @ 10:42 GMT
15 December 2022 @ 11:39 GMT
08 November 2022 @ 10:35 GMT
20 October 2022 @ 12:29 BST
---
Subscribe
Subscribe to one of our social channels and stay up to date with TB Electrics!
---
---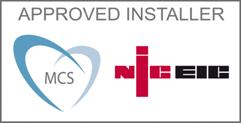 MCS Annual Inspection
TB Electrics are NICEIC Approved Contractors as well as being MCS Registered for Solar PV installations - we have recently had our annual reviews carried out for each scheme and have passed both with flying colours - You wouldn't expect anything less from us would you?
Our office administration systems are inspected and approved during the inspection days and also a site visit is carried out to check our installations and a full report provided to us, noting any issues that have been identified ..... THERE WEREN'T ANY !!
We're happy with these comments and it shows how good we are at our job - giving you the confidence to contact us for your Solar PV installations - knowing you are dealing with an approved contractor that is on the right track and are carrying out high quality installations for you locally and nationally, from Northwich and the surrounding areas such as Sandbach, Knutsford, Manchester, Macclesfield and Stockport to Devon and Stoke - you can rest assured you are in good hands for any kind of solar panel installation, domestic or commercial
This was an annual MCS audit for Solar PV technology. The company continue to use a QMS that meets the requirements of MCS001-1. A very good standard of scheme management remains, and the installation inspected was of a very good standard with no issues encountered
---
---
Related Posts
No Related Posts!
---
---
Free Initial Consultation & Quotation
Providing FREE SITE SURVEYS and SYSTEM DESIGNS for suitable electrical solutions, tailored to your particular requirements.
Where appropriate, you will receive an approximation of savings that could be expected from your installation.
Contact TB Electrics TODAY!