09 August 2023 @ 14:48 BST by TB Electrics
---
Categories
---
Recent Posts
14 September 2023 @ 13:27 BST
30 August 2023 @ 09:08 BST
21 August 2023 @ 08:18 BST
14 August 2023 @ 10:47 BST
10 August 2023 @ 10:17 BST
---
Subscribe
Subscribe to one of our social channels and stay up to date with TB Electrics!
---
---

JUST WOW
This is our latest 5 star review for an in-roof solar installation with Sunsynk inverter and batteries and one that we cannot wait to share with you - we are so delighted that Mark & Stacey are so happy with us - it is what we expect from ourselves at TBE Solar / TB Electrics and it is exactly what you deserve from us when we install anything for you, from any electrical work to Electric Vehicle Chargers or Solar PV ...
TB Electrics installed an integrated PV system along with battery storage and an emergency power supply in our property and we cannot praise the company enough for their outstanding workmanship and professionalism.
We came across TB Electrics via a Google search, having spoken to at least 8 different solar installers in our local area and immediately got a good feeling about the company. The design process was conducted by Owen, who was more than happy to answer our many questions no matter how basic they seemed. This was all primarily done via email, with the odd phone call. Terry came out to do the site survey and was genuine, friendly and very knowledgeable, producing no sales pitch. The quotation provided wasn't the cheapest, nor the most expensive, but we felt that TB Electrics was an established company who knew what they were doing, they had many positive reviews online and ultimately came across as a genuine and trustworthy company.
The installation consisted of 16 integrated PV panels spread evenly over our east/west facing roof and was conducted simultaneously with some additional roof works (chimney removal etc). Steve & Harvey were on site every day and completed the inverter and battery installation in our attached garage, along with the installation and setup of the emergency power supply inside the house. Kev and one further individual completed the integrated PV installation on the house roof, which has great aethestics.
All members of the team who came on site worked extremely tidily, were very friendly and were able to answer our many questions. Nothing seemed to be too much trouble.
The install went seamlessly without any issues from our perspective, the incorrect sized solar panels were delivered due to a slight mix up (I'd received two quotes, integrated PV vs on-roof PV), however TB Electrics acknowledged the issue and immediately ordered the correct sized panels which were delivered very quickly and did not effect the timescales given for the installation. These were of a higher specification at no extra cost to us.
The system was up and running on 01 June 2023 and has run seamlessly in the background since, covering all of our household electricity needs and earning us a nice amount via export.
A very thorough, professional and informative handover pack was provided on completion that included elements such as warranties, guarantees, instruction manuals and MCS certificates. Post handover, again the company has been brilliant, promptly answering the questions I have had with the system and documents within the handover pack.
Given the large financial investment we have made, we are very glad we used TB Electrics. Genuine, trustworthy, hard working and knowledgeable people right throughout the full spectrum of the business. We will be returning in the future for further work and cannot recommend them highly enough to anyone looking to invest in solar and battery storage. Many thanks to the full TB Electrics team!

Mark & Stacey
---
---
Related Posts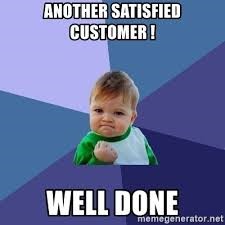 Testimonials
•
Posted:
  14 September 2023 @ 13:27 BST
•
Author:
  TB Electrics
---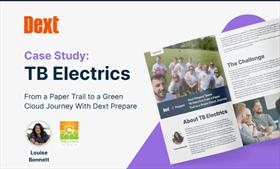 News & Events
•
Posted:
  30 August 2023 @ 09:08 BST
•
Author:
  TB Electrics
---
Testimonials
•
Posted:
  16 June 2020 @ 09:15 BST
•
Author:
  TB Electrics
---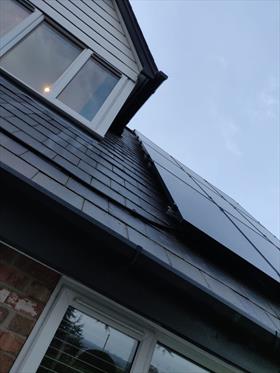 Testimonials
•
Posted:
  20 April 2020 @ 15:16 BST
•
Author:
  TB Electrics
---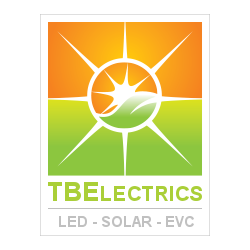 News & Events
•
Posted:
  23 May 2019 @ 10:14 BST
•
Author:
  TB Electrics
---
---
---
---
Free Initial Consultation & Quotation
Providing FREE SITE SURVEYS and SYSTEM DESIGNS for suitable electrical solutions, tailored to your particular requirements.
Where appropriate, you will receive an approximation of savings that could be expected from your installation.
Contact TB Electrics TODAY!