TB Electrics -Jacks Charity Sky Dive
16 June 2021 @ 18:16 BST by TB Electrics
---
Categories
---
Recent Posts
14 September 2023 @ 13:27 BST
30 August 2023 @ 09:08 BST
21 August 2023 @ 08:18 BST
14 August 2023 @ 10:47 BST
10 August 2023 @ 10:17 BST
---
Subscribe
Subscribe to one of our social channels and stay up to date with TB Electrics!
---
---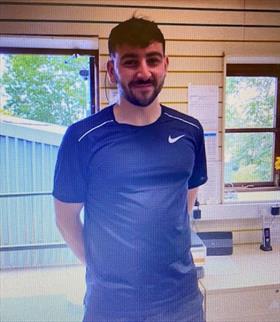 Our very own Jumping Jack - Raising money for St Lukes Hospice
Heres our Jumping Jack (new name from now on ) - Jack was so moved by the team and the patients when he was installing LED lighting at St Lukes Hospice last year, that he realised he really wanted to do something to help them to raise mone. Through fundraising the staff are able to keep the Hospice running and it is a great comfort to many people who unfortunately need to be there or have loved ones that need their care.
Jack decided to sign up for the St Lukes Sky Dive and will be jumping next week from a great height, out of a plane to help raise much needed funds. Unfortunately the rest of the team are unable to watch and support him due to Covid restrictions - however we can donate and we would be really grateful if you could help us to help Jumping Jack smash his fundraising target
You can donate here and every little helps - big or small St Lukes would be so grateful for every penny
We will keep you informed and hopefully show you some great photos after the event ....
---
---
Related Posts
No Related Posts!
---
---
Free Initial Consultation & Quotation
Providing FREE SITE SURVEYS and SYSTEM DESIGNS for suitable electrical solutions, tailored to your particular requirements.
Where appropriate, you will receive an approximation of savings that could be expected from your installation.
Contact TB Electrics TODAY!