How Green is Your Supply Chain
13 February 2023 @ 10:42 GMT by TB Electrics
---
Categories
---
Recent Posts
14 September 2023 @ 13:27 BST
30 August 2023 @ 09:08 BST
21 August 2023 @ 08:18 BST
14 August 2023 @ 10:47 BST
10 August 2023 @ 10:17 BST
---
Subscribe
Subscribe to one of our social channels and stay up to date with TB Electrics!
---
---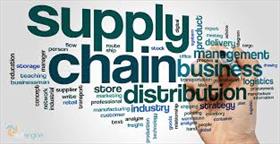 How Green is Your Supply Chain
Becoming or working towards being a greener business is nothing new, but more emphasis is now being put onto taking environmental issues more seriously as an corporate social responsibility for many businesses.  It doesn't matter what sector you are in, whether you are a Sports Centre, Builders Merchant, warehouse, manufacturer, retailer or a large corporate business you need to show real action and commitment and not just talk about it
Using sustainable packaging, or planting a tree, or giving back to a good cause is no longer enough. Savvy consumers, increased public awareness, and competitive market forces mean a business must dig further into its supply chain to reduce risk, and demonstrate its position with actions and words and look beyond their own business.
Who wants your business to become greener?
The pressure to go greener and be more accountable could come from various sources, all of them will be important to the business ethos, market position and growth strategy, and the risks you envisage for your business:
· Consumers are spending more time learning about the brands they support and looking beyond the product that you are supplying to them and digging further into your supply chain. Looking at areas such as going plastic free, sourcing sustainable materials and ingredients and other green initiatives, such as your environmental policy and what you are doing to reduce your carbon emissions - these are becoming critical to certain groups of shoppers.
· Employees look at company values, and to attract the best team to champion your corporate ethos, you will need to demonstrate that you take climate change and cutting emissions seriously, giving them a sense of investment in your company and in their personal responsibility to the planet.
· Shareholders will be looking to reduce risk, and some may advocate for a greener supply chain to be part of a longer-term growth strategy which could well give your business the edge when compared to your competition
Evaluating your green supply chain
When you begin the work to audit your supply chain, there will be many considerations and questions to ask your existing suppliers.
For example, do the suppliers have their own green policies, do they use renewable energy, do they minimise plastic usage, do they source ingredients from countries which cut down rainforests, do they use the most sustainable form of transportation?
Does your own facility use green power? Does switching to more remote working help? Are your transportation vehicles electric powered or hybrid?Are you producing your own energy on site ?
As a result of this evaluation, you may develop new or improved policies, and may decide to swap to better suppliers 
Do you expect your existing or future suppliers to be working to certain green standards?
All the above will have cost implications on your business. Evaluating the costs versus reward is likely to be finely balanced and requires a long-term view about how far and how detailed you are prepared to go to become greener in all the things you use and source for your business. However, some of these improvements, such as installing Solar PV, so you can generate your own electricity and not be as reliant on The Grid will pay for itself, generally in around 3-5 years - making it financially beneficial for the majority of businesses, which makes this a win-win option when going green.
Offsetting alternatives
Once you have reviewed your supply chain, it may be that you decide it is not possible for your supply chain to be as green as your consumers, employees or shareholders would like. You may then look at alternative initiatives to offset against this, while still achieving some sustainable credence.
Carbon offsetting is a popular tool for many small and medium sized businesses. Tree planting is one example of this.
However, carbon offsetting may still not go far enough. Some people could view this as a phony justification for your business failing to take other measures to become more sustainable, whereas the installation of Solar PV on your manufacturing facility or premises will show it off from all aspects - to site visitors, on your website, in your foyer, to your neighbours and in your tenders
How we can help
We have an experienced team dedicated to providing your business with advice on the installation of Solar PV for businesses, which will show you how much carbon you are going to save, how much energy you are going to produce and what cost reductions this is going to provide you with.  Dependent upon your current energy usage, these savings could be massive and in some cases the impact on the reductions in energy costs can make or break a business - Based near Warrington in Cheshire, at TBE Solar / TB Electrics, we are delighted to help many business across the North West, Manchester, Liverpool and further afield, across the Country to make the best decisions for their long term goals and their commitments to their business and climate change 
---
---
Related Posts
No Related Posts!
---
---
Free Initial Consultation & Quotation
Providing FREE SITE SURVEYS and SYSTEM DESIGNS for suitable electrical solutions, tailored to your particular requirements.
Where appropriate, you will receive an approximation of savings that could be expected from your installation.
Contact TB Electrics TODAY!