EV Chargers - Where do you want yours?
09 August 2021 @ 17:57 BST by TB Electrics
---
Categories
---
Recent Posts
20 November 2023 @ 12:21 GMT
04 October 2023 @ 16:29 BST
14 September 2023 @ 13:27 BST
30 August 2023 @ 09:08 BST
21 August 2023 @ 08:18 BST
---
Subscribe
Subscribe to one of our social channels and stay up to date with TB Electrics!
---
---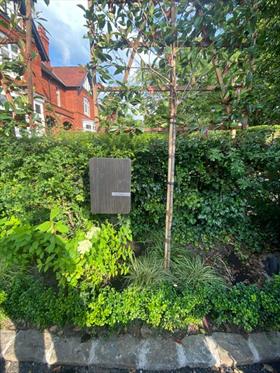 Your choice
We install a lot of car chargers - from @ProjectEV, through to the Zappi and up to to the Andersen and we will put them wherever is most suitable for you - hidden in the border next to a tree was the request of this customer and with his choice of front and side panel colour and finish, the perfect way to mount it was on a bespoke post designed and supplied by ourselves
---
---
Related Posts
No Related Posts!
---
---
Free Initial Consultation & Quotation
Providing FREE SITE SURVEYS and SYSTEM DESIGNS for suitable electrical solutions, tailored to your particular requirements.
Where appropriate, you will receive an approximation of savings that could be expected from your installation.
Contact TB Electrics TODAY!